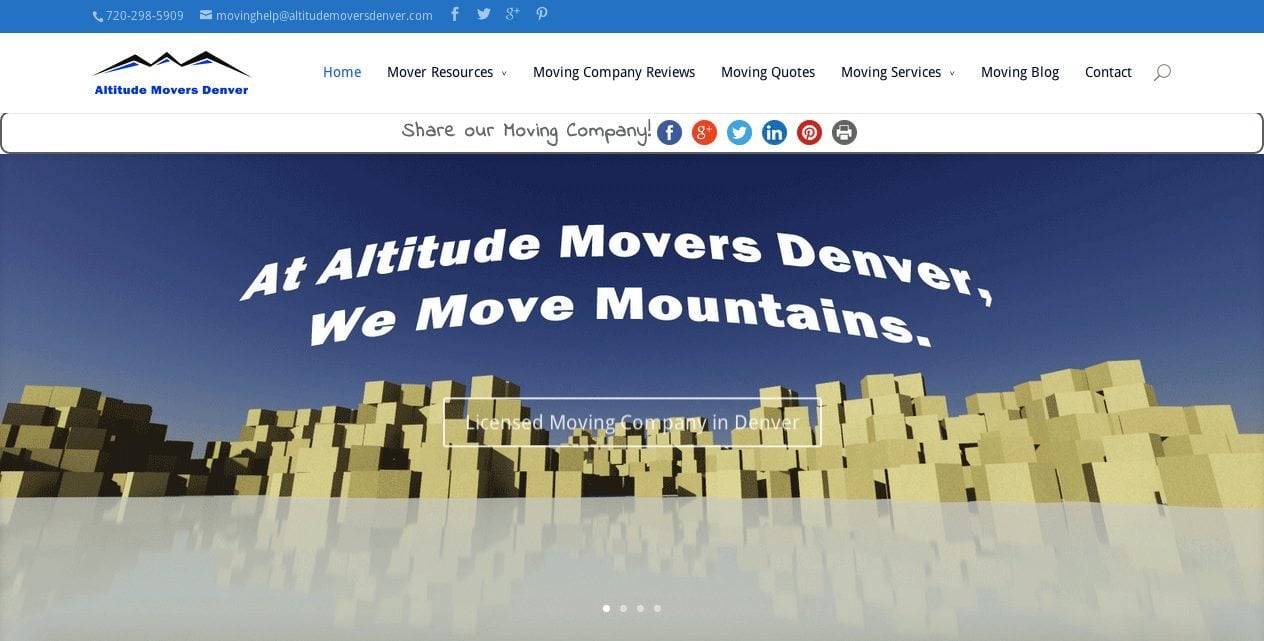 Altitude Movers Denver
Local Moving Company in Denver
We had a Denver, Colorado, moving company that was looking to move up in their local rankings. We saw their first problem had to do with their website. The decision was made to move forward with a new platform on WordPress. We implemented a website with our signature WordPress assembly. We then went to adding rich content with the help of the business as it is of course their specialty.
Increase in Rankings
Within weeks the business was seeing significant ranking increases. Once results were seen with these services, the company then went on to ask how else they could bring in more customers. We had proven ourselves with the first endeavor. At that point, we noticed a need for a presence in social media. There are dozens of outlets with both paid and free options to continue. Of course, we laid out the best plan. This included claiming and optimizing each of their pages across the top networks. Then, we began adding robust profiles filled with content and resources for customers. We targeted not only customers but other local businesses with regular postings of useful information.
Complete Satisfaction
We strategically engaged more and more customers and businesses. This also proved to be a winning strategy as this company is considered top in the industry among social media forums now. After results were seen in these categories, the company has fully vested its advertising efforts with our company. We've been met with their complete satisfaction.