City Wide Roofing & Siding in Rochester, NY
Internet Marketing Campaign Information
City Wide Roofing & Siding in Webster, NY serves Rochester, NY, and the upstate area. They never really pursued digital marketing as they were built in the old school era by hard work and word of mouth. We looked into their local roofers competition and saw that we could help their efforts to gain more customers. We started by building a website and then optimized for local search. This along with a social media campaign is on the path to making them a market leader. Our social media campaign was able to produce it's first lead in less than 24 hours. Note: this is not something we can promise, only hope for.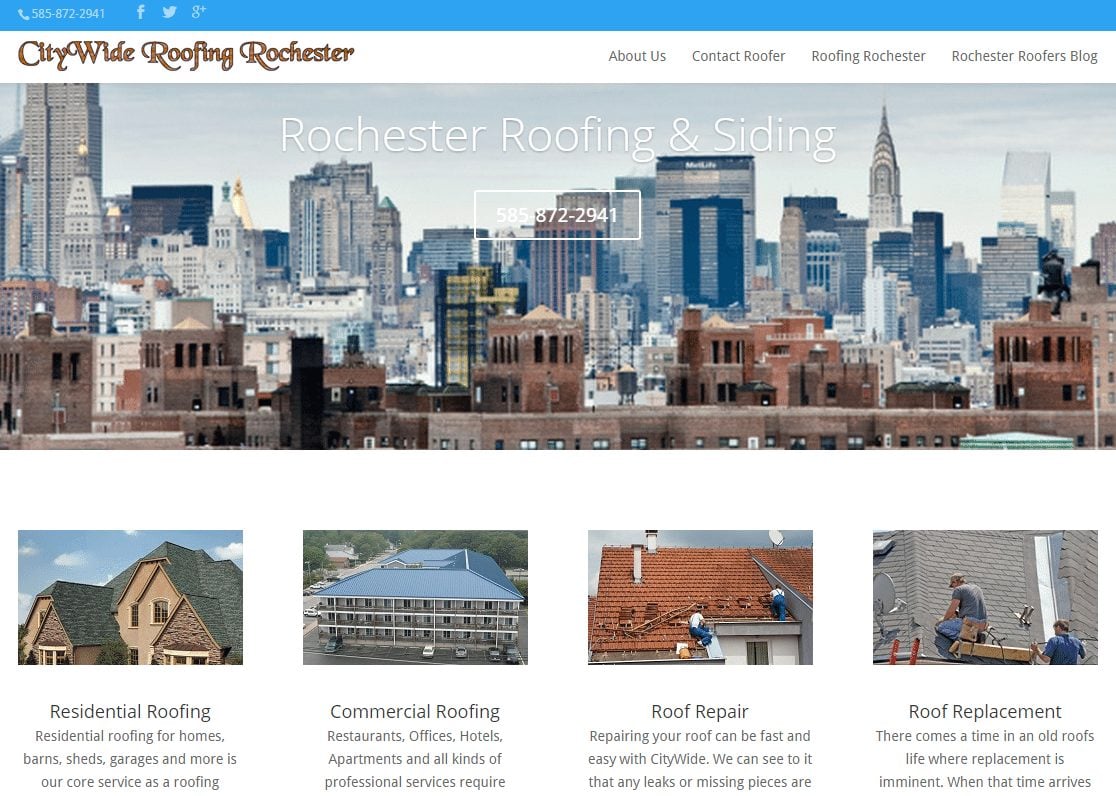 Rochester New York Roofing Contractor Internet Marketing
Sample links to some of the creative.
https://twitter.com/RochesterRoofer
https://www.pinterest.com/RochesterRoofer/