Chicago SEO Company for National & Local SEO Services
On Page / Off Page / Local / Organic
Our SEO services Chicago are well-known for offering high returns on investment and long-term benefits. Allow our Chicago SEO company to provide you with a free consultation to show you how to achieve higher rankings and revenue with our national and local SEO services Chicago. At its core, search engine optimization is a form of marketing. By improving your website's ranking on SERPs, you can reach more people who are actively searching for what you have to offer. So if you're looking to grow your audience and boost leads or sales, SEO should be at the top of your list. And we just so happen to be experts in the field. Contact us today and let us show you how we can help achieve your goals!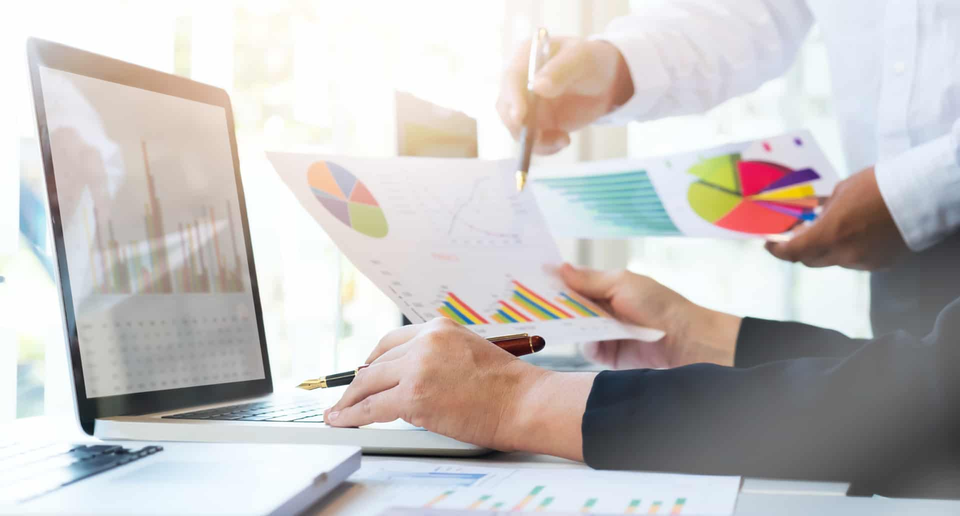 Effective SEO Services Chicago To Dominate Your Market
Navigating the world of SEO providers is no easy feat, and it's common for businesses to go through several companies before finally finding one that delivers on its promises. We're here to put an end to your search by offering reliable Chicago SEO services that you can count on. We've already helped several businesses achieve their desired results, and we're ready to do the same for you. For guaranteed high-quality results that will improve traffic and revenue for your brand, look to our national or Chicago local SEO services. For a free Chicago SEO marketing consultation, contact us today.
Local SEO Company Chicago
Improve your business ranking on Google, Bing, and other search engine maps and achieve organic top results with our local SEO services Chicago. This service is perfect for single location and franchise businesses.
National SEO Agency in Chicago
Improve your website's ranking on search engines so that it appears as one of the top ten results. This can be done by optimizing your website for certain keywords and phrases, and then focusing your marketing campaign around these goals.
Chicago Off Page SEO
Off-Page SEO Chicago is the best way to get traffic and rank through content and publishing. This can involve earning backlinks, getting featured or mentioned in articles, and generating traffic from multiple sources which are crucial signals that will help you rank.
Chicago On Page SEO
On-Page SEO Chicago lays the foundations for your website to be optimized with the correct structure, content, targeting, efficiency, page speed, and more. This will ensure that your website is both quick and optimized for the rankings we want to achieve.
Learn About Our Chicago SEO Services
If you're looking for the best Chicago SEO services, look no further than Media Saga Social SEO. We have a team of experienced and knowledgeable professionals who can help you get the most out of your online presence. From optimizing your website for search engines to managing your social media accounts, we can do it all.
What sets us apart from other Chicago SEO companies is our dedication to our clients. We always put your needs first and work hard to make sure you're happy with the results. We also offer competitive rates and a satisfaction guarantee, so you can be sure you're getting the best value for your money.
If you're ready to take your business to the next level, contact Media Saga Social SEO today for a free consultation, and let us show you what we can do. We look forward to hearing from you soon!
Keyword Research For Chicago SEO Campaigns
Once we've figured out what the product or service is, we begin our search engine optimization campaign by determining what keywords will provide the greatest results for us. The keyword rankings and traffic resulting from them will give us a place to start from a technical standpoint for your campaign. You may already know some of these, feel free to share them with us. To commence our ranking efforts for the SEO services Chicago campaign, we evaluate multiple search terms and variations to choose target keywords that will bring in leads, sales, and revenue (also referred to as "money keywords"). Then we use our industry-leading software to delve into the data behind those phrases to determine and plan the ideal route to top rankings. This is the first step in ensuring that your greatest interests are considered throughout the campaign by aligning objectives with the process and supporting it with research. Keeping your SEO efforts on track by focusing on the objectives at hand and keeping records of their progress for analysis is critical for success.
Chicago On Page SEO Services for
Performance
Once we figure out which keywords will work best for your campaign, we can start the process of optimizing your website. Our on-page SEO service Chicago is what we use to make sure that your website is a good target and "optimized" for future rankings. Your website will be optimized in all areas to help you rank higher. This includes fine-tuning your content, site structure, navigation, page speed, schema markup, and other technical SEO strategies to help you succeed. We want you to have a website that properly reflects who you are as a company. If you want your website to rank well and earn traffic from search engines, you need to use advanced SEO tactics.
Chicago SEO Content Development
Now that your website has keywords to grow from, the site structure has been cleaned up, and technical SEO elements have been improved, it's time to create great content. Depending on your campaign, we'll go through and improve your website's content to match the queries and goals of user search requests. For a long time, people have been claiming that content is the king. We can help you figure out what type of content pushes it over the top. A diverse selection of text, images, videos, and other types of online content to help your business stand out from the crowd.
Chicago Off Site SEO Services To Build
Traffic & Backlinks
Backlinks have long been the foundation of SEO and Google's algorithm. Backlinks to your website can improve your rankings and/or generate traffic. Over time, link-building techniques have evolved significantly, although the need for high-quality link building has remained. We utilize Chicago off-page SEO strategies including press coverage, authority knowledge contribution, social cues, guest postings, niche relevant listings, brand platforms, blogging, and more to enhance traffic and rankings to your website. We combine the newest strategies and cutting-edge tools to deliver a solution that helps you get the search engine rankings and organic traffic your company needs to generate more leads and revenue. We'll look at algorithmic elements, best practices, as well as keeping up with what other leaders are doing in your industry while developing a unique strategy.
Chicago SEO Service
Reporting, Monitoring, & Analysis
After we've prepared, organized, and implemented your search engine optimization plan, it's time to check traffic and outcomes. Our Chicago SEO service team will periodically audit the campaign to look for ways to better enhance its success. We want to make sure you're aware of the campaign's progress regularly. We'll be utilizing position tracking (tracking rankings of target keywords), analytics data evaluation, and client feedback in our campaign's continuous improvement. To ensure that you're always kept in the loop, we will send reports regularly and would be happy to schedule a call to review them with you. We want to be your partner every step of the way, so you'll never have to wonder what's going on.