Restaurant Website Design & Digital Marketing
Digital Marketing For Restaurants SEO & Social Media
Restaurant marketing is one of the most common issues that restaurateurs have to keep their establishment successful. Even the best chefs can't always count on their popularity and past customers to keep their seats full. A high quality restaurant website design followed by a campaign of local SEO for restaurants are going to be the first couple things that any proprietor will need. Followed by establishing visually appealing social media marketing campaign and posting routine. If this sounds like something that would help your restaurant, then reach out today.
Restaurant Website Design & The Best Local SEO
Some say that the restaurant business is one of the hardest industries to manage. A lot of them fail maybe because of the huge competition in the industry, difficulty of managing staff, and finding good restaurant marketing. If the restaurant business runs typical, how are you gonna change the odds to be in your favor?
While you search for answers and try different antics, take this proven solution that we can give; internet marketing using smart digital marketing campaigns. This strategy is the obvious solution in this world that has largely gone digital. Engage with us, we'll show you how.
Digital Marketing For Restaurants Is Essential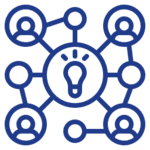 Restaurant Website Design
Restaurant website design is one of the most important visual decisions you'll make for the online marketing of your restaurant. Choose an expert with years of experience. We'll create a custom web design for your restaurant that will match your brand and work great for guests.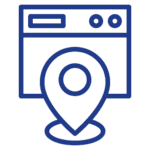 Local SEO for Restaurants
Local SEO for restaurants is probably the most important channel for increasing traffic and covers. If you want to keep your restaurant full, you want to rank on Google and other search engines for important keywords. Only the best EO services will do, and we're here to help.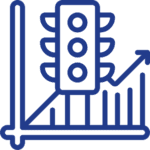 Restaurant SEO Services
Organic SEO was the beginning of SEO in the days of the 10 little blue links. While we now have local search, image search, video search, and much more, restaurant SEO services still start with organic. It's an essential part of the equation to have a well rounded online presence.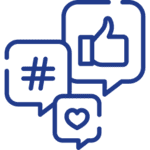 Social Media for Restaurants
Social media for restaurants is common and becoming a basic need of many restaurants to stay relevant. Social media is considered one of the most important interactive channels that a restaurant has. We can help you keep the page current and flowing with content.