Effective Branding through
Graphic Design
from Media Saga Social SEO
When it comes to branding, you want to make sure there's a connection between your business image, what it offers, your targeted clientele, and how it's presented. We're here to help. Our designers are skilled at the creating and implementing of a company image that will engage and encourage your visitors to make a purchase. We offer full-service graphic design to establish your company identity. We can help create or recreate your brand with a logo, profile picture, cover photos, social media images and more. We will see to it that everything in regard to branding is all cohesive and goes well with your general aesthetic. We do this by carefully designing the look of your website and executing it with innovative techniques to have all your branding be consistent throughout all websites. Call Media Saga Social SEO today for a consultation.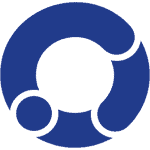 Logo Design
Media Saga Social SEO is a trusted, professional logo design service that actualizes your ideas for your company. We will work with you to find out what colors and overall aesthetic look you have in mind and have our team design something that exceeds expectations.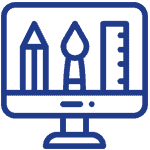 Digital Design
Our digital branding services are just what you need for graphics. We do everything from your website logo and backgrounds to social media profile pictures and cover photos. All graphics are at the right size and definition to ensure great performance.
Stationary Design
Every business could benefit from uniform stationary within their front and back of the house daily routines. We can create document headers and footers, business cards, flyers, logos and pamphlets to represent your business. Our team is here to help.