Grand Rapids SEO & Web Design by Media Saga Social SEO
Full Service Digital Marketing Agency
Get The Best Digital Marketing Services In Grand Rapids
Media Saga Social SEO in Grand Rapids is here to help your business successful online, whether it's a local business in Grand Rapids, large manufacturer, or a franchise. If you need SEO services, social media marketing, web design, pay per click, or a combination thereof, we're here to help. Reach out today for a free digital marketing consultation in Grand Rapids, Michigan.
How Can Our Grand Rapids SEO & Digital Marketing Help You?
At Media Saga Social SEO Grand Rapids, we strive to provide your company with digital marketing services to help your business achieve its goals. This will provide you with more time so you can focus on making your product or service the best it can be. After determining your company's needs, we will then create a strategic plan to achieve and deliver you a service that will meet your company's needs. Our promise is more traffic and sales without the need to worry about your business's marketing. With the digital marketing experts at Media Saga Social SEO, you'll be watching your rankings and leads soar with our marketing and design solutions. Reach out and see how we can help you!
Free SEO & Website Audit
Understanding your company and its competition is important to planning a successful campaign to achieve the desired goals. It's also important that you understand the basics as well to see the benefits. Many digital marketing companies will offer you a free website audit or perhaps SEO checklist. What about the entire spectrum of online marketing services? With any Grand Rapids web design, SEO, or other service consultation, our firm will also offer you a basic audit of your company toward whichever type of internet marketing ad campaign you had an interest in. We will also offer you a couple of options to suit your needs if you're like many businesses and unsure of what will work best. The one thing we can promise, we will help you achieve your goals.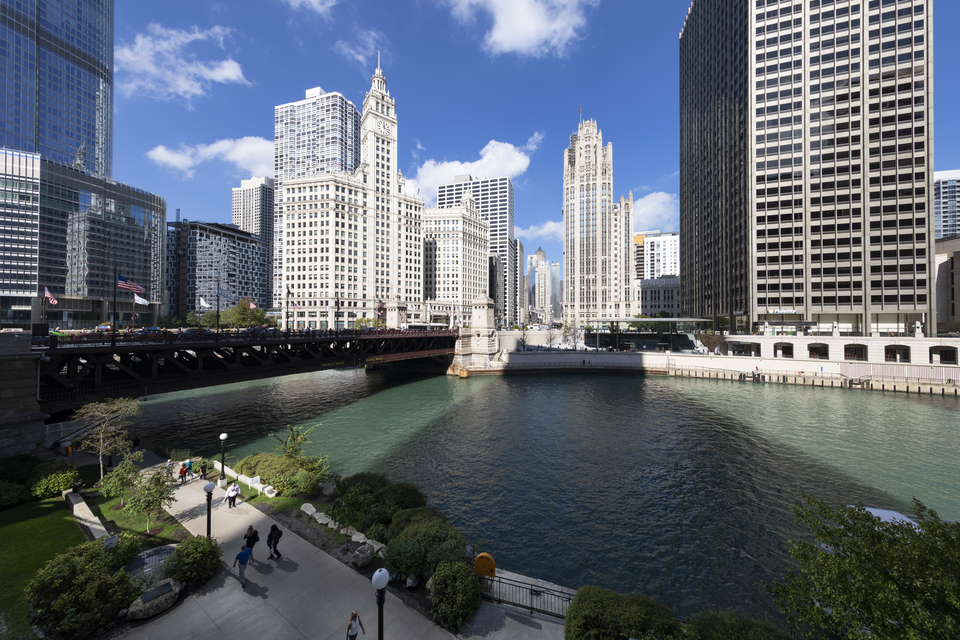 Grand Rapids Digital Marketing by Media Saga Social SEO
Media Saga Social SEO is a digital marketing service located in Grand Rapids, Michigan. Equipped with a skilled team of internet marketers that provide effective and affordable digital marketing services. We have a full-service menu including search engine optimization (SEO), social media marketing (SMM), pay per click ads (PPC), website design, online reputation management (ORM) and more. Our Grand Rapids digital marketers map out the steps needed to help improve traffic, revenue, and sales, for your store, service business, or e-commerce website and keep it on track for long-term success across the web. Whether you need local SEO, social media posts, or a Google AdWords overhaul, our team will determine the strengths and weaknesses for your company's internet presence and then develop a clear and direct approach to achieving and exceeding desired results. The entire internet marketing team enjoys helping new businesses and startups to develop their brand and skyrocket their growth. Our basic graphic design services can help to establish your company identity, website, online presence and rankings through local and organic SEO optimized business listings, social media campaigns, pay per click management, engaging content marketing, and syndication of quality media to relevant sites on the internet that are likely to improve your traffic and ranking which will improve your bottom line. Our digital marketing will achieve results for your new or established Grand Rapids business and give your organization the recognition it deserves.
I am really happy with the services provided by Media Saga. I was unsure about it since I just found them on Google. I was looking for a web design company that would be able to rebuild our website. Media Saga came up with new designs and options for us as well as an awesome deal in optimizing our website. They are professional, responsive and have delivered everything we needed from them.
Internet Marketing Statistics
93% of users never go past first page results

93%

93%

39% of people will leave a slow website

39%

39%

81% of adults are active on social media

81%

81%

65% of buy ready consumers click paid ads

65%

65%

88% more time spent on websites with videos

88%

88%

90% of consumers read online reviews

90%

90%

78% of consumers trust branded content

78%

78%
SEO Company in Grand Rapids
 When looking for Grand Rapids SEO services, you should want the best. We pride ourselves on providing customers with ample results in a timely manner. On Page & Off Page, Local & Organic SEO company in Grand Rapids, Michigan businesses. Content creation and submission, publishing to relevant sites. Let us help you achieve what you're looking for in a high quality Grand Rapids SEO company; stellar rankings, more traffic, and increased sales.
Grand Rapids PPC Services
Pay per click is an easy yet effective way to quickly generate traffic and revenue for any Grand Rapids company. Our experienced Grand Rapids PPC professionals will help you to obtain the best results at the best price. Earning clicks by optimizing your ad with engaging calls to action and optimizing on site landing pages to convert visitors into new clients.
Grand Rapids Social Media Marketing
Our Grand Rapids social media marketing team will aid you in boosting your social media presence. Though use of content and campaigns for your company. We will keep your business up to date on all of the new trends, therefore earning followers across important social media networks such as Facebook, Twitter, Instagram and more. Reach out today to learn more about our social media management in Grand Rapids.
Web Design Services in Grand Rapids
Media Saga Social SEO in Grand Rapids crafts optimized websites that convert visitors to clients and perform great in search engines and social media. Building beautiful, secure sites with goals in mind up front for conversions and performance for the long run. Our WordPress website designs are SEO optimized and mobile friendly with a responsive design from the foundation up. When you're looking for Grand Rapids web design, reach out and let us show you the way.
Contact Us Today For A Free Digital Marketing Quote
We greatly appreciate your interest in our digital marketing company! If you wish to beat out your competition, give us a call! We can discuss your marketing strategy, and talk through the services that would be best for you. Media Saga Social SEO in Grand Rapids, Michigan looks forward to helping your business get the recognition it deserves! Our strategies and techniques are sure to help your business in the best way possible. Our team of marketers and designers will be able to kick start or boost your business' online presence, so the only thing you will have to focus on is the new lead's you will be receiving. We are available in person by phone or appointment only. As a new age digital firm, most of us work remotely, using the offices only for meetings. Reach out for a free consultation. Each consultation comes with a complimentary evaluation of your online presence and recommendations on how to improve and the ways we can help.
Monday – Friday
10 a.m.– 6p.m. MST
Let's Get Started! Say Hello!
Fill out the form below to get the process started. We look forward to helping.